Tangata
Board of Trustees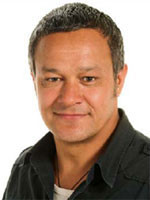 Phil Tumataroa (Chair)
Ngāti Kahungunu ki Wairoa
My father and many of my "uncles" are old boys of Rehua and Te Kaihanga, so to be able to help support the marae and its special place in Ōtautahi is a real honour for me. I work for Te Rūnanga o Ngāi Tahu as the Group Communications Manager. My partner Belinda and I have three children, Madison, Phoenix and Noah. I am on the communication and funding committees.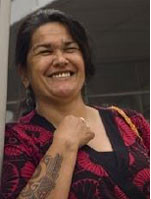 Paula Rigby (Secretary)
Ngāi Tahu, Ngāti Kahungunu ki Wairoa, Tūhoe
I am the daughter of Rehua Old Boy Paku Rigby, and was at Te Kaihanga Hostel in 1980. I'm honoured to be the Old Boy/Girl representative on the Trust Board. I am actively involved in the Māori arts, as a weaver and kapa haka performer.
I am on the funding committee for the Trust and work on events for the Marae.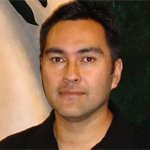 David Ormsby (Treasurer)
Waikato, Maniapoto, Ngāti Pikiao and Tūwharetoa
My wife Toni (Ngāi Tahu, Arowhenua) and I have three children.
I am totally committed to whānau, hapū and Māori development aspirations. I am the Regional Director for Te Puni Kōkiri, Te Waipounamu, a role I've held since April 2003. I have a background in education having worked for Te Tapuae o Rehua – the Ngāi Tahu tertiary education company and also within the Ministry of Education.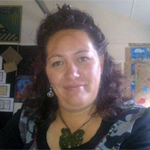 Catherine Stuart
Ko Ngāti Wheke te hapū
Ko Ngāi Tahu te Iwi
Ko Catherine Te Kiato Stuart tōku ingoa
I currently work for Te Kohanga Reo National Trust as District Manager of Te Wai Pounamu and are a member of the Board of Mātauraka Mahaanui, (the Waitaha Advisory Board). I have been involved with Rehua all my life and have strong whānau links to the marae since its inception through my grandparents and great grandparents and my mother Kath Stuart, nee Couch, who was a past chairperson.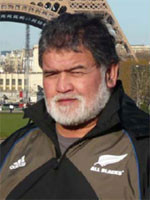 William Kingita Tepohe Bush
Tūwharetoa / Te Whānau-a-Apanui
I was educated at Whakatane High School and have lived in Christchurch since 1967.
I am a member of the Rehua building committee.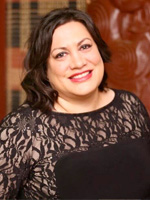 Maania Farrar (Pare Waikato Pare Hauraki)
Maania Farrar (Pare Waikato Pare Hauraki) was born and raised in Ōtautahi. She is a proud mokopuna of Rehua Marae supporting her long standing whānau connection since the opening of the wharenui in 1960. Maania was elected to the Board in 2013 after returning home from 10 years in Wellington. She has an extensive background within the public sector at regional and national levels and has worked with Māori whānau and hapori throughout New Zealand. Maania has one son Maania, is a certified Life Coach and is the Commissioning Manager for Te Pūtahitanga, a role that involves managing a funding portfolio spanning Te Waipounamu and Whare Kauri (Chatham Islands).